We work with local, gifted artisans…
…and developed a relentless discipline to create the best products on the market, using fairtrade principles. Each of our artisans uses their unique talents to hand-make your items, which in turn allows them to provide for their families. Our business is not just about making a high-quality product, but about giving honour and dignity to those we work with!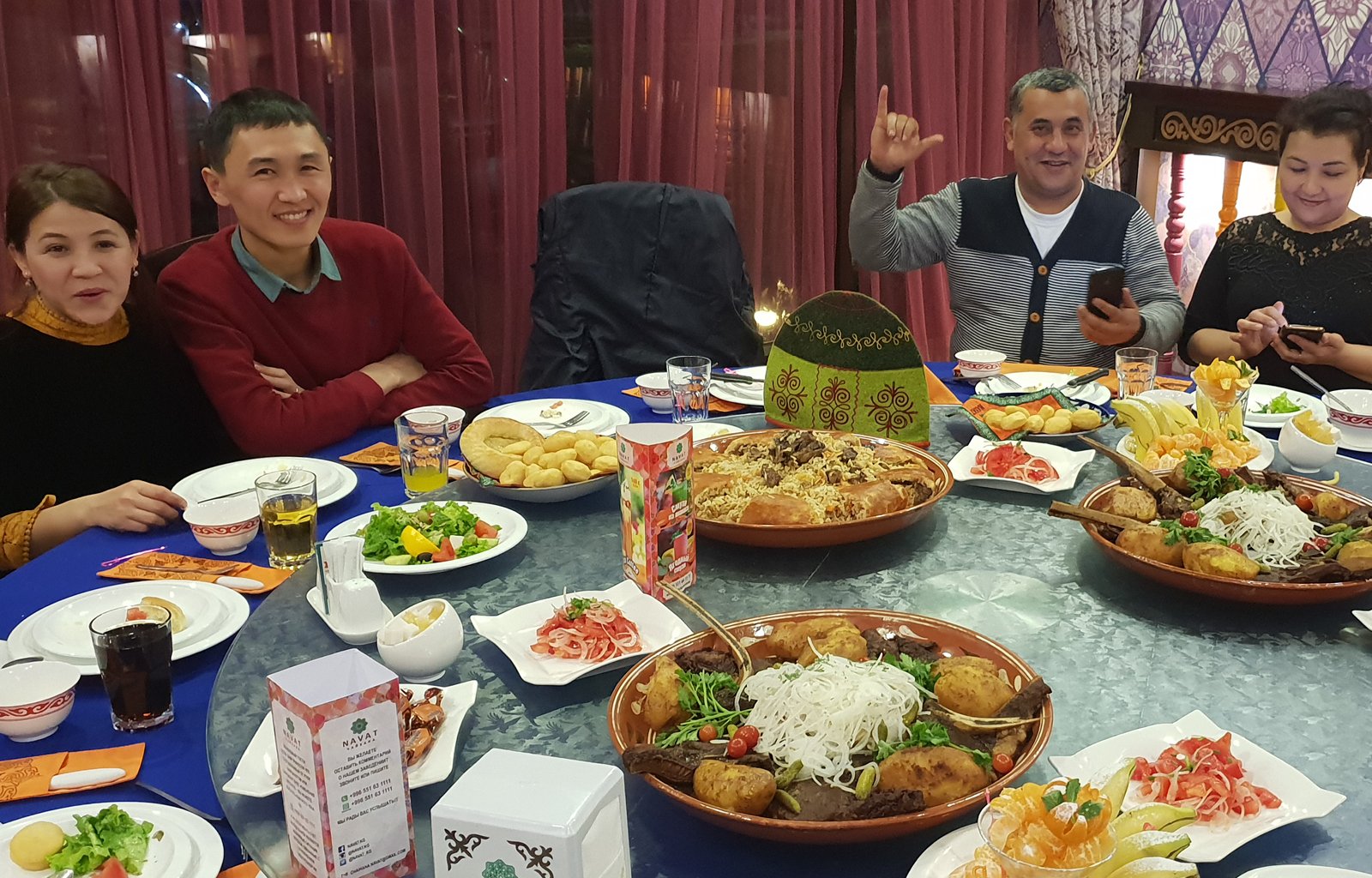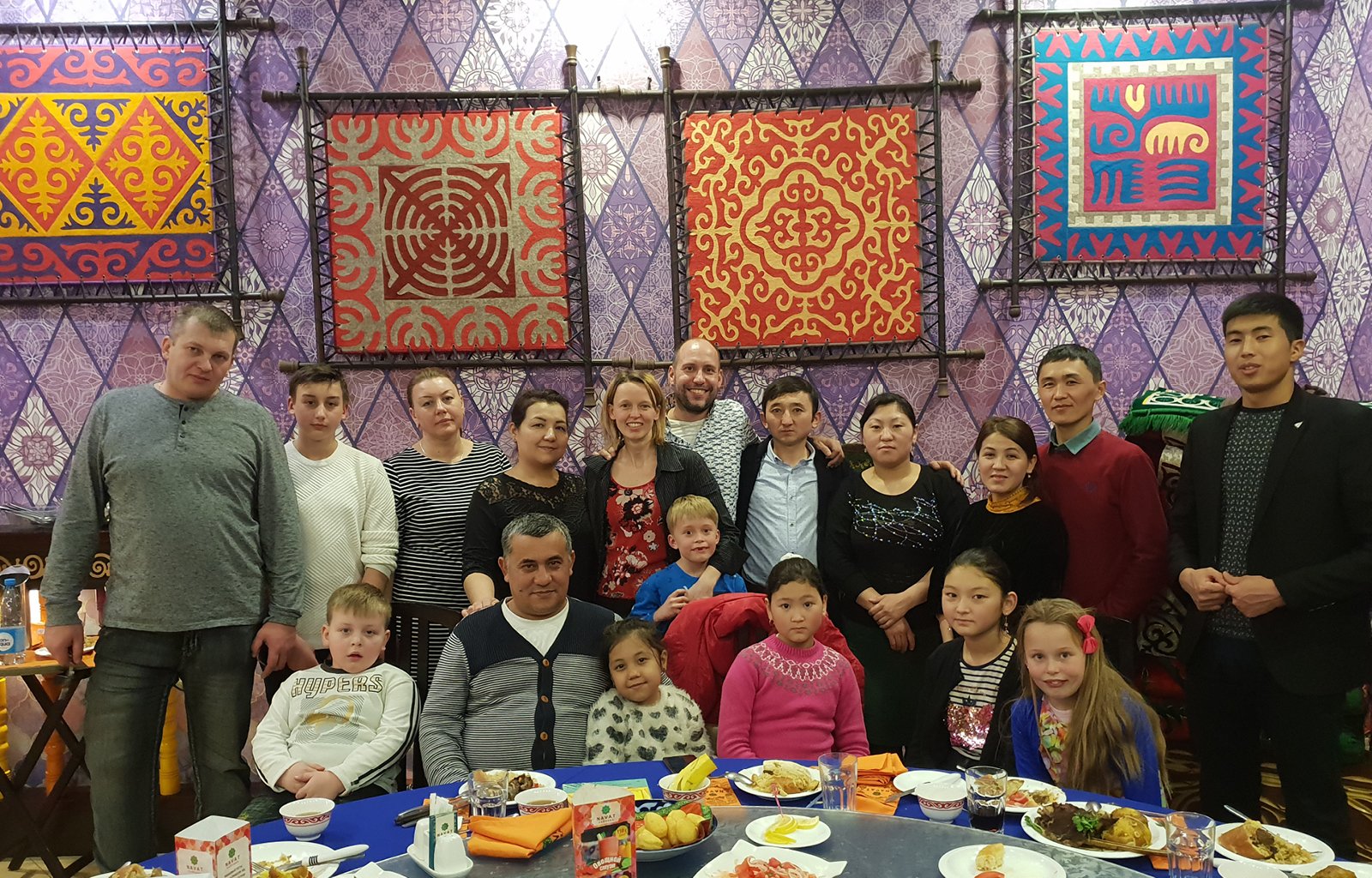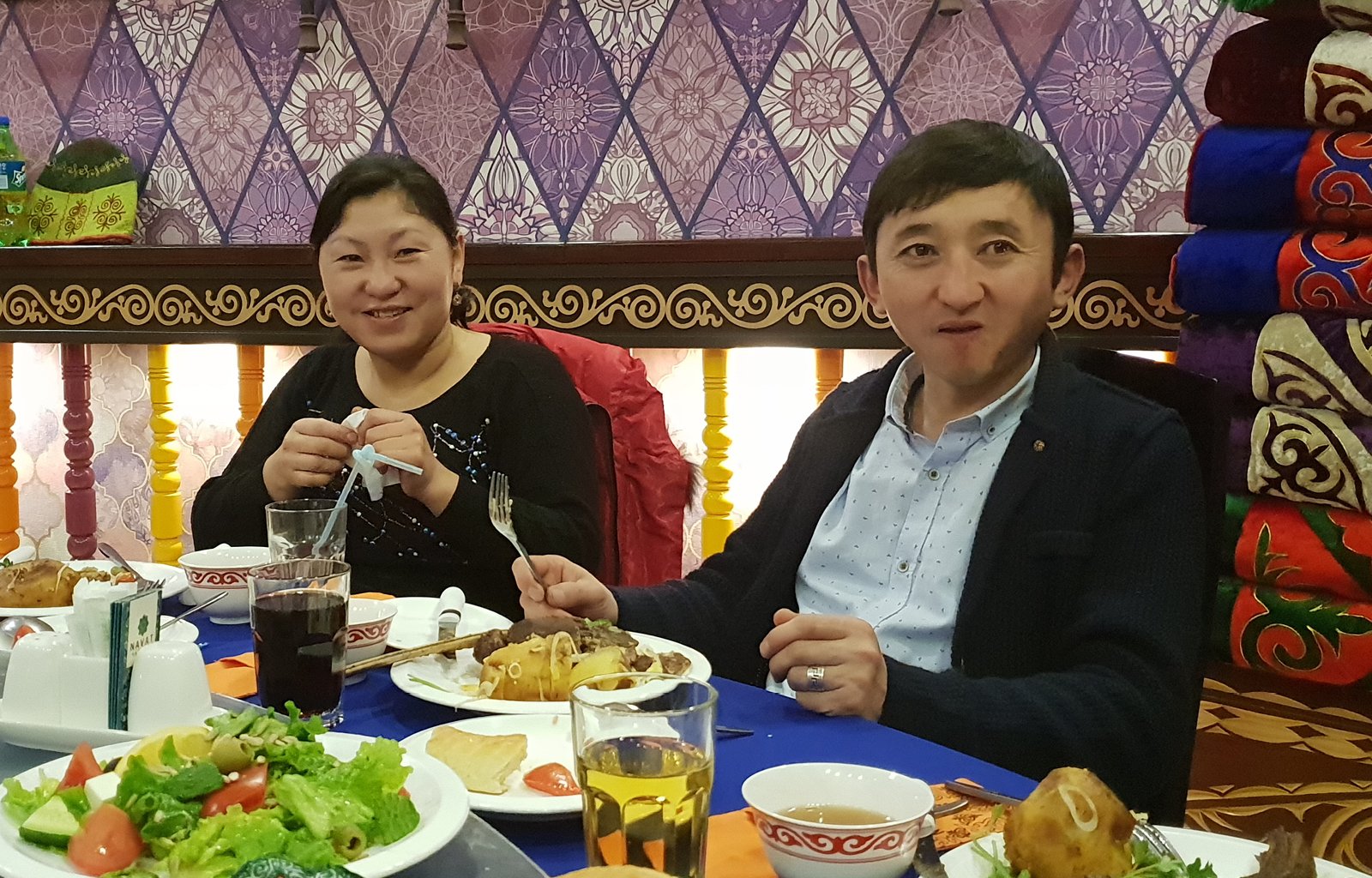 Quality time results in quality items!
The SiRo-team – in these picuture including spouses and children – on our annual get-together-and-have-fun-time! Did we already tell you we love the vibrant colors of Central Asia!?
We are proud of our awesome team!
Take a look at the pictures below, read the stories and meet the people we are working with: from the supplier of Ikat Adras, to the lady who dyes our natural woolfelt, to the seamstress, our leathermaster and the Dutchies who started SiRo! Get to know them – Enjoy!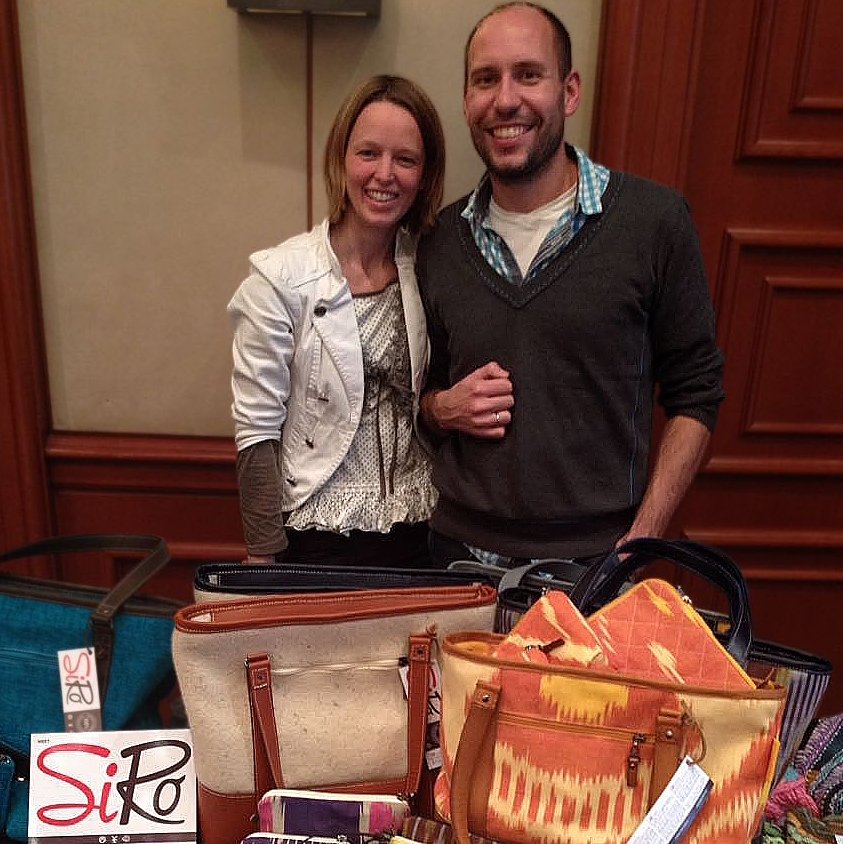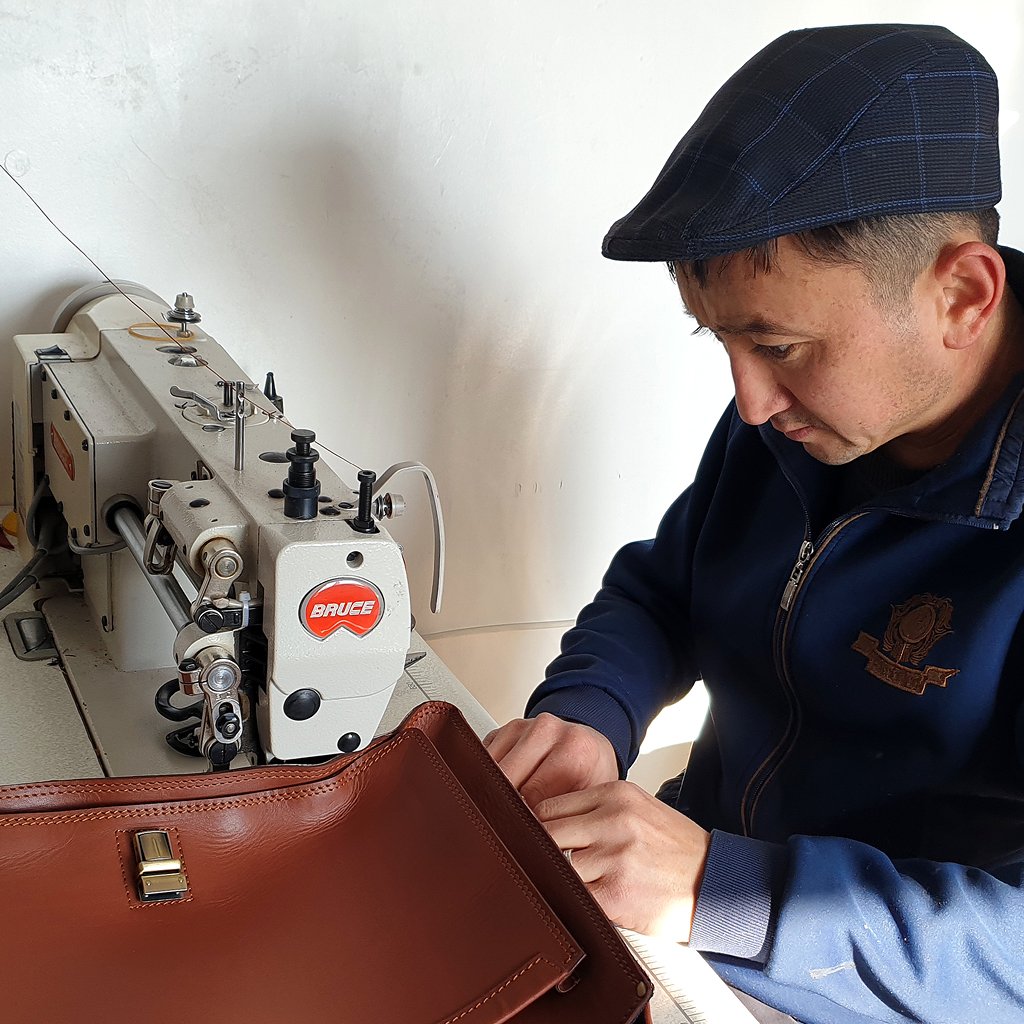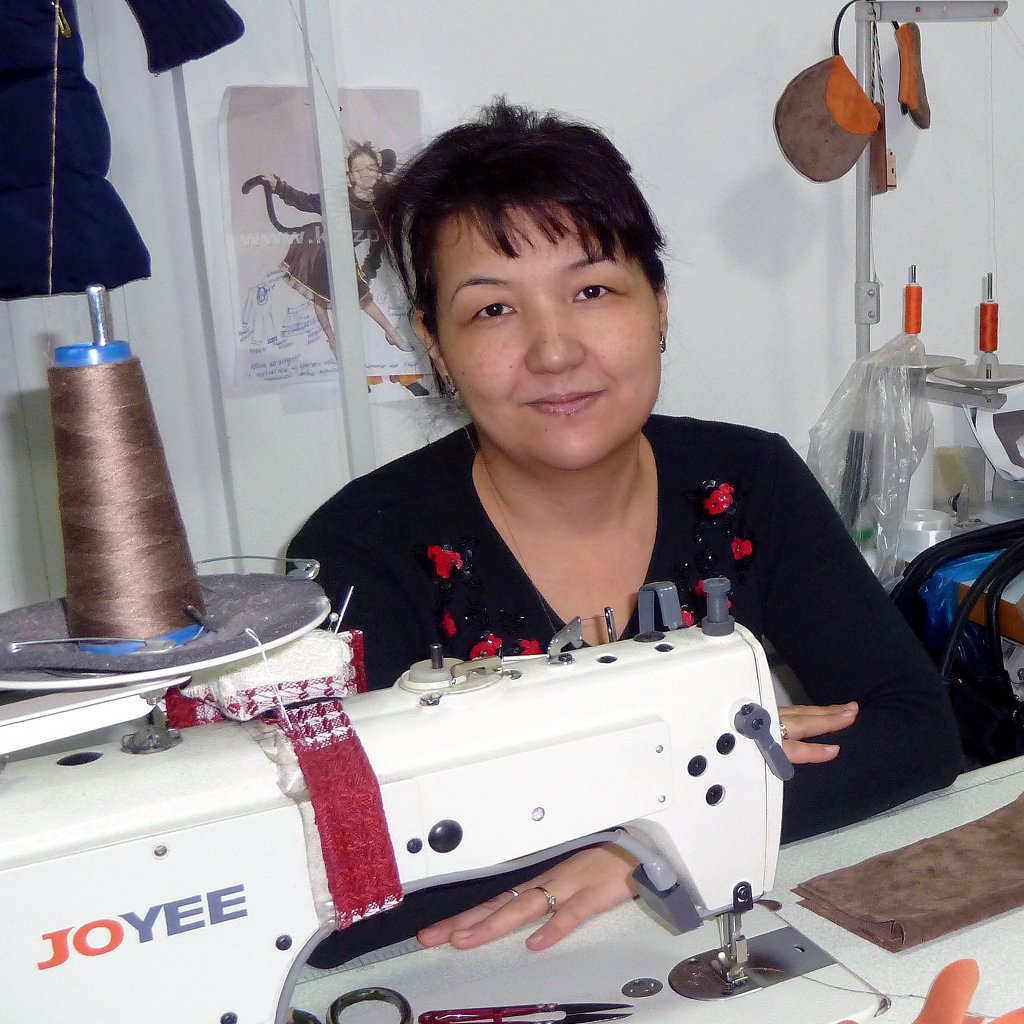 MARCEL & MARIJN - Founders, Design & Quality
Hello! We are Marcel and Marijn. Originally from the Netherlands, but living in Central Asia, we have a passion for the people and cultures along the ancient Silk Road.
We quickly discovered that Central Asia is not a very familiar region for a lot of people. When folks have heard about it, they often hold misconceptions about these lands and their peoples. In light of this, the idea came to us to promote the beauty of these cultures using handbags as our medium! We trust you'll love the idea too!
Through the pages of this site, we look forward to introducing you to the amazing people behind SiRo. We love these guys, are delighted to have connected with them and are proud to be working in partnership with each one! For us: they show us something not only about their culture, but also teach us about the Maker behind all things – how endless He is in His creativity! We see Him truly as the Source of inspiration behind creating SiRo!
KUBA - Leather Master
Meet Kuba, a skilled leather craftsman! 41 years old, married with 3 children. Kuba grew up in the city of Naryn. The city of Naryn is perceived to be the 'purest' Kyrgyz city and its dialect as the 'real' Kyrgyz tongue. Kuba is proud of his origins and proud of his culture: He's a real Kyrgyz!
In 1995 he moved from Naryn to the capital for vocational / artisanal education. This is where he learned the craft of leatherwork. But his talents stretch further and his dream is bigger: one day he hopes to become a well-known artist nationwide. After his vocational training he also studied music at a conservatory and specialized in playing the 'Komyz' (a national instrument, somewhat like a guitar).
We are as happy as he is to have made each other's acquaintance. He appreciates the vision of SiRo, which seeks to create beautiful products promoting his culture. His wish is that people all around the world could discover – via the handbags – something of his country and culture. A wish we share!
TURANKIZ - Seamstress
Hello, my name is Turankiz. I'm a 42 year old Uyghur woman. My parents are originally from China, but they moved to Kyrgyzstan where I was born and grew up. I am married and we have two daughters, the oldest is 18 and the youngest 7.
I really like the idea of SiRo, both the products' design and style making use of natural materials. I wish Marcel and Marijn success and a good start with their business! My dream is to visit Holland to get acquainted with the Dutch culture. My wish for the whole world is that people live with peace in their heart!
AKMARAL - Seamstress and Designer of Saima series
Dear friends, I am so glad to introduce myself to you. My name is Akmaral. I was born in a large family living in the south of Kyrgyzstan. I was major in foreign language teacher. After graduating, I taught Kyrgyz language to many foreigners. Now I work at an international school. Besides running – I ran the Silk Road Marathon! 🙂 – sewing is one of my hobbies.
I was told by my parents that I began sewing when I was a little girl around 6 years old. I believe God has given me this talent. Whenever I sew, more creative ideas flow out from my mind. This makes me so happy and motivates me to keep sewing. People say that the items I sew are unique and very useful. I love to see them enjoy my handmade products! I really appreciate this opportunity to share this talent via SiRo with you!
Thank you so much! Sincererly, Akmaral
OTDELA - Dyer of felt
My name is Otdela, I'm married with Tilek. We do have two children; the oldest is 17, the younger 15. I'm born in Osh, a city in the south of Kyrgyzstan, close to the border with Uzbekistan.
Osh is one of the oldest cities of Central-Asia – estimated to be more than 3000 years old – and long ago it was a settlement along the ancient Silk Road.
Together with my husband we do have a small business: we are making wool felt – by hand! – which is also dyed by hand. For SiRo we dye their machine-made felt. This felt is better suited for their bags and is purchased somewhere else in the country. I think it's great we can work together in this way!
ABDURASHID - Ikat Adras Supplier
Asalaam Aleikum! Peace be unto you! My name is Abudurashid.
Being Uyghur, I grew up in a small village close to Kasghar (China). 25 years ago I moved to Kyrgyzstan where I started a business selling fabrics – mainly Atlas and Adras – originally from Uzbekistan and Xinjiang (North-West China).
I'm married to Nurizatalek and we have 4 children. They are all living in China. I'm very happy I met Marcel and Marijn and really love to work with them!